Air Compressor Maintenance
How important is preventive maintenance for air compressors? Imagine going for a long drive without checking your car's engine first. You might get to your destination all right, but there is also a huge possibility of you breaking down without warning and ruin your journey. You might find yourself stranded without any possible help, or worse, stuck in the middle of a busy road causing trouble. That is how it's like when you don't get preventive maintenance done for your air compressor parts. You don't know when a problem would arise- and when it does, it disrupts your production and cost you a whole lot more than necessary.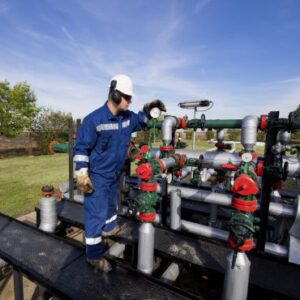 We do understand that compressor maintenance is a lot of work. Not only do you need to check the oil and the compressor's exterior, but we should also inspect and clean the air filters, inlet filters, piping, joints, belts, and more. We know it all sounds overwhelming. That is why CED Compressed Air offers to work in partnership with your existing maintenance team to give you regular tailored care for your compressor systems. Our range of Predictive and Preventative programs will surely meet your specific requirements. In addition, we also provide maintenance training for your own people so you will have a team that is familiar with the whole process. We can also set up efficient maintenance spares stores right inside your facility.
Preventive maintenance for your air compressors is the best way to make sure that they run smoothly. It is also the simplest way for you to avoid downtime, production loss, and additional costs! It also gives you that peace of mind that everything is working well. Give us a call. You can always request for a free quote from one of our experts and find out more about the benefits of our preventive maintenance service.
Partnering with our clients to save on energy and utilities for future generations!