Offsite Monitoring - Innovative Offsite Monitoring Service
Remember the days when you had to check on your air compressor accessories yourself every once in a while to make sure everything is working fine? How about that time when you found that it indeed needed servicing and had to call a technician to take a look at it? You have probably felt frustrated knowing that in the time spent waiting, you were increasing the risk of having a compressor breakdown and you were wasting precious energy. Well, that is all in the past.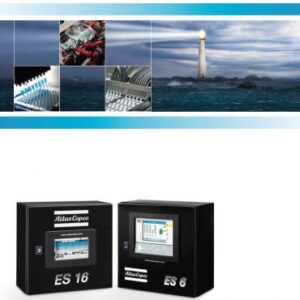 We, at CED Compressed Air value your time and your business. We understand that as your trusted partner, you need our help in keeping track of maintenance schedules and troubleshooting possible breakdowns before they happen. That is the reason we do offsite monitoring of your compressed air network from our facility. From there we keep track of your energy usage and the percentage of compressor usage by volume, real time.
That's why we also think Atlas Copco's Smartlink is perfect for you. Our innovative offsite monitoring service is dedicated to looking after your air compressors while you take care of more important things like running your business. And it gives you that much needed peace of mind while you're at it.
With Smartlink Service, your compressor data, including running hours, is readily available wherever and whenever you need it. Smartlink Uptime has the same features plus the added convenience of receiving warnings to prevent breakdown and production interruption. These warnings you can receive through your email or SMS. Smartlink Energy combines the features of the first two solutions. In addition to that, it shows you the energy performance of your compressor system. It also reflects detailed analysis results that you can export and use for your reports. These three Smartlink solutions enable you to increase your productivity while reducing downtime and lessening your energy costs too!
Partnering with our clients to save on energy and utilities for future generations!